Immaculate Conception Church
Millhousen, Indiana
PLC: Sister Donna Prickel
Mass: Sunday at 8:30 AM
Our History
Timeline
"The Story of Millhousen" Book
This book was put together in 1984 to celebrate 150 years of our parish and our town. It was reprinted for our 175th anniversary and digitized in 2017 by Kenny Stier.
Download "The Story of Millhousen" (133 MB)
Map of Millhousen (1882)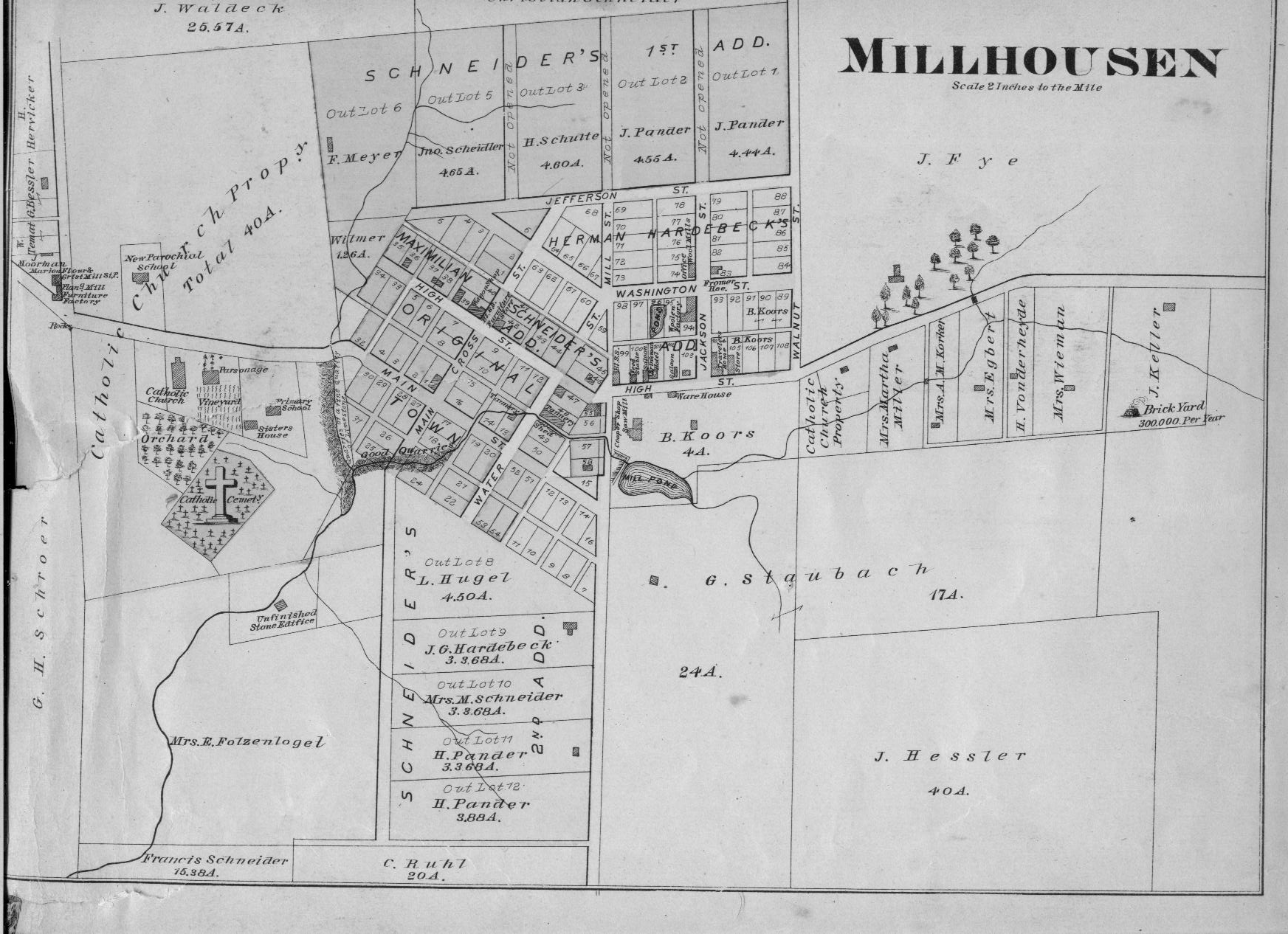 Historic Parish Records
Below are some spreadsheets compiled by Greg Meyer of parish records from 1840-1940. Using CTRL-F, you can perform searches of the records.
Cemetery Search
Most headstones are documented on Find A Grave.
More Old Photos
Many old photos and documents can be found on this Shutterfly site. There are also many photos hanging in Stone's Family Restaurant and the parish office.